Project Research Links:





*** Get a perfect grade on your Works Cited ***
Use the Citation Maker website! Or you can try using EasyBib.


---

Digital Citizen tip sheets for parents from Common Sense Media:
Cyberbullying, Digital Drama, Safe OnlineTalk, Strategic Searcning, Online Security.
See also Common Sense Media for more info.

A useful research link for any project is Research_it_CT, the Connecticut Digital Library.
All you need from home to access this database is a public library card.
This was formerly known as Iconn.org.


Doing a research project? Take advantage of our subscription to Britannica Online School Edition.

ARE YOU LOOKING FOR AN IMAGE??
Britannica Image Quest contains over 3 million images from all over the world.
You also have permission to use any of these images for educational purposes.
Our user name and password are the same for the Britannica Online School Edition.
Click here to access database.



---

Check out this database.
---

We have a subscription to CultureGrams online.
Click on the link above and use this wonderful resource.

Looking for Primary Sources?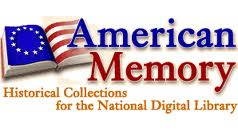 There are thousands of them at the Library
of Congress American Memory site.

Click here to visit this amazing resource.
---